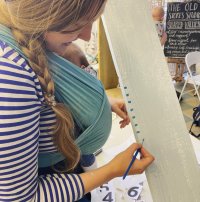 BYB (BRING YOUR BABY) ART & CRAFT AFTERNOON SESSIONS WINTER/SPRING 2022
TUESDAYS 12.30-2.30pm

01,08,15,22,29 MAR

26 APR 03,10,17,24 MAY

07,14,21,28 JUN 05 JUL

DONATION ONLY - Suggested donation £3+ per session
This is an artist guided art & craft session for parents & carers of young babies.
It is an opportunity, for parents and carers, to spend some time with like minded people and a chance to get creative. Many groups are focused on your baby, but this one is about you and tapping into your creativity... and baby comes along for the ride.

The first year of having a new baby can be a roller coaster and this class is intended to provide you with a consistent creative outlet to keep you going through the ups and downs of that first year. Peer support and mindful activity is incredibly valuable and there is plenty of it to be found here each week.
Fun, creative, art & craft projects take place throughout the year in term time and are suitable for all abilities. In the next handful of creative projects we are following in from making 3D decoupage letters to make soft leather baby booties/slippers, storytelling pebbles and screen printed baby vests/baby changing bags. 

We also have a coffee bar with fruit and herbal cordials, teas and coffees plus delicious cakes (with dairy and gluten free options) as well as parking and ample room for buggies, breastfeeding and baby changing facilities.

Activities so far have included contemporary stitched embroidery hoops, modern calligraphy, lino cutting and printmaking, pom pom wreaths, handmade wooden mobiles, collage and book binding.

This group is FREE (with a suggested donation) and funded by SS&L for adults over 19 who live in Somerset. It is accessible to all and we meet in term time.

Each course is one 6 week term long with the opportunity to progress to a further advanced 6 week course straight afterwards.

Book now to secure a place and we look forward to welcoming you here. 

THE OLD STORES STUDIO is a versatile art, craft & creative studio, workshop and events space in Evercreech - 10 minutes from Bruton & Castle Cary in Somerset - under an hour from Bath & Bristol, UK.

To find out more contact theoldstoresstudio@gmail.com
or call Nik on 07841437713 or Maria on 07801276750.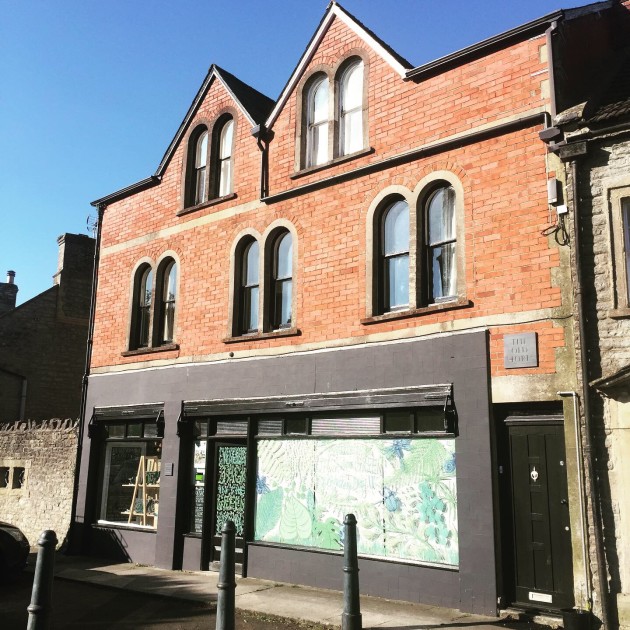 https://theoldstoresstudio.wixsite.com/theoldstoresstudio
https://www.instagram.com/theoldstoresstudio
https://www.facebook.com/theoldstoresstudio

COVID SAFETY - The Old Stores Studio is a registered learning centre and has health and safety risk assessments , policies and procedures in place in line with current government guidelines for educational settings to keep everyone safe. Please self screen before entering the studio to lessen the spread of COV-19. If you have any covid symptoms or had contact with possible sources of the virus please stay safe and stay at home. However, if you are fit and well enough to attend the studio we encourage you to please use hand sanitiser, wear a mask when appropriate, wash your hands regularly and maintain social distance. Please get in touch if you require any further information and we look forward to seeing you soon.
The Old Stores Studio Cancellation Policy: Please note if you find yourself unable to attend your booking I'm afraid we are unable to offer a refund but you can transfer your ticket to another person in advance. Please let us know if you wish to do this. If the studio cancels your booking for any reason we will do our best to reschedule the workshop on an alternative date, transfer your credit to another workshop or if that is not possible we can issue a full refund upon request. Unfortunately, we cannot issue refunds for SS&L courses due to administrative and material costs. Many thanks.