---
---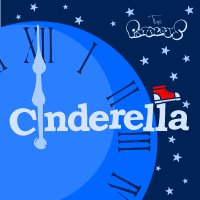 INDOOR THEATRE | SUITABLE FOR ALL AGES
You are cordially invited to Prince Charming's Annual Ball 2021
DIRECTIONS TO VENUE: It's behind you.
DRESS CODE: No rags. No Buttons allowed. Wear sensible non-crystal footwear.
PLEASE NOTE: Illegally parked pumpkins will be towed.
Cinderella, a traditional pantomime with a twist from The Pantaloons Theatre Company, features live music, audience interaction, ugly sisters, slapstick and wishes coming true*.
Please book early to go to the ball and avoid bitter disappointment.
*Wishes may only come true within the fictional world of the play. We accept no responsibility for ungranted wishes.