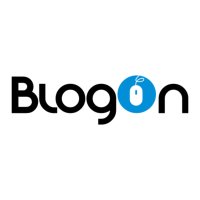 BlogOn conference is back at Coppid Beech for 2022. Sadly this will be the last BlogOn Conference but don't worry we are not going anywhere we just won't be running an event of this type again in the future. However, that does mean that we want to end on a high and we look forward to having you join us.
The BlogOn conferences are suitable for influencers and bloggers who want to increase their knowledge and perfect their skills. Previously our events were strictly for those aged 18 plus with the exception of babes in arms (or pushchairs) under the age of 1. We understand that there are some teenagers who would like to attend and who would benefit from the sessions. With this in mind, we will allow teenagers aged 13 and over (in line with social media account guidelines) to attend the event. However, they must attend with a parent or guardian. This is not an event aimed at children and it is the ticket buyer's responsibility to ensure that the teenager in attendance is aware of the expectations of the event. If you have any questions you can contact us on social media or via email - Laura@BlogOnConference.com
At the BlogOn conference, you can expect lots of interesting and informative sessions, some fun activities, a whole host of awesome brands, a chance to get involved in judging the BlogOn Toy Awards, a huge toy raffle, and the fabulous after-party!

As part of the ticket price lunch is provided during the day as well as tea & coffee. You will also receive a large goody bag. check out the Instagram hashtag #BlogOnGoodyBag to get an idea of the types of items you may find.
We will also have cake and afternoon drinks.
The day is expected to run from 10 am (arrival from 9:30) to 6 pm with the party that evening starting at 8 pm until late.
Visit www.BlogOnUK.com for more information about the event
As with our previous events, you can expect sessions to be held covering subjects such as taking and editing photographs, creating content, SEO tips, working with brands and loads more. 
The Coppid Beech Hotel has a discounted rate for this event. If you call to book and quote BlogOn you can receive the below rate.
£77 Bed and Breakfast single occupancy or £87 Bed and Breakfast twin/double occupancy.
The raffle this year will be in aid of The Toy Trust. 

Founded by the BTHA, the Toy Trust- the industry's charity- exists to raise money predominantly from the toy industry, its suppliers and friends; and distribute the money raised to charities helping disadvantaged and disabled children within the UK and abroad. 
This year there will be no virtual version of this event and goody bags will not be posted.