---
---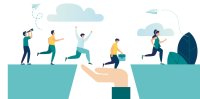 If you have an active subscription for the Responsible Business Standard Course and would like support and/or encouragement to help you complete the course and/or the certification process, you can book one or more of these FREE 30-minute support sessions.

Each session will host a maximum of 10 guests.
Although events are free, you will only be allowed access if you have pre-booked.

Please ensure you book at least 24 hours in advance to enable sessions to be cancelled if there are no bookings.
Please do not book more than two weeks in advance.