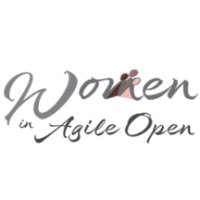 Women In Agile Open is a not for profit event powered by open space technology. It is not your average open space. Why we gather has become our anthem —embracing the principles and law of open space as a part of our mindset.
History
Our first gathering was a boutique experience nestled on a boat in the mid-western United States. Last year we went online because of the global pandemic and had about 250 gather. So why not go Global?

Today
We are always experimenting and this year we are going GLOBAL and will have multiple 4 hour circles to support our global community.

Come experience this magical time for yourself, as you discover a space you always wanted but never believed could be real, a place for community and collaborative exploration, where nothing is held back and everything is possible.

Who is invited?
All genders welcome
Tech community and friends
When are we gathering?
Friday, October 7th for Networking. You will have two opportunities to connect with our global community.
Saturday, October 8th for a day of Open Space. There will be two 4 hour circles  with an inter-circle mingle between them. We will end the two days with an after party.

What is our theme?
TBD
What is the cost?
BY DONATION.
We trust that all will DONATE what they can so we can have an inclusive event that helps with event costs and allows us to provide an honorarium to volunteers.
Adjust suggested donation based on your ability.  We understand $20+ USD is not the same as in other parts of the world.

How do we do this? What's our container?
We will be using Open Space for our virtual dialogue. Open Space is a loose structure powered by five principles and one law.
What's the secret to an open space?
Five principles and one law which guide behavior in open space provide the clues.
Whoever comes are the right people
Wherever it happens is the right place
Whatever happens is the only thing that could have
Whenever it starts is the right time
When it's over, it's over

The law of mobility — every person is responsible for their own learning and to move to conversations they find the most rewarding and where one can make a difference.

Follow us on Twitter @womenagileopen or LinkedIn. Let us know you are joining.
HOW CAN YOU HELP?
A part of a local chapter of Women in Agile? — Become an outreach sponsor and help us get the word out. Think you want to help? Contact us on by email at WomeninAgileopen@gmail.com. 

Express your interest to volunteer on our Volunteer Form.